Contrary to popular belief, a product isn't a key to selling. A brand is. The market is overly saturated today, and you can't just hit it with a brand new product and expect to get your slice of a pie. To be in business, you have to build relationships and scratch an itch first. You need to meet the real needs of real people, create a tremendous experience for them, and be useful. This is where a personal brand plays the first violin. It goes hand in hand with a business brand complementing it and helping it sound more personal and human, expanding and diversifying your presence and even securing you a better future as an entrepreneur.
Building your personal brand must become an integral part of everything you do in a business – from learning how to build a business website to advertising to selling actually. Here is how personal brand benefits your business and how you can define yourself as a brand behind your product today.
Advantages of using a personal brand to sell
1. A Personal Brand shows the world your Core Values
The point is that people naturally want to relate to people. Not stuff. In the customers' eyes, the product is inseparable from the person who created it. This is a great opportunity for you to stand up and say why you did it. What you believe in. What you stand for.
2. Personal Brand Secures your Entrepreneurial Future
Being a brand behind your product not only guarantees you some level of independence (you define your company, not the opposite) but also makes your company more sellable.
3. A Personal Brand helps get the Right People on Board
You can't build a successful business and create a sustainable product without the right people. Being honest about your values and principles helps you attract people who believe what you believe.
Build a Community around your Brand
If you want to generate sales, you should… Forget about sales. That's a wrong beginning and a flawed motivation. You need to understand one thing before you get into business: to get what you want, learn to give it first.
Before you build a product and find customers willing to buy it, you need to get to know your audience on a deep, personal level, understand its pains and joys, and build a genuine connection with these people. Only after you see people, their problems, and what they have to say, you will be able to create a product that meets their needs. And… meat your first customer!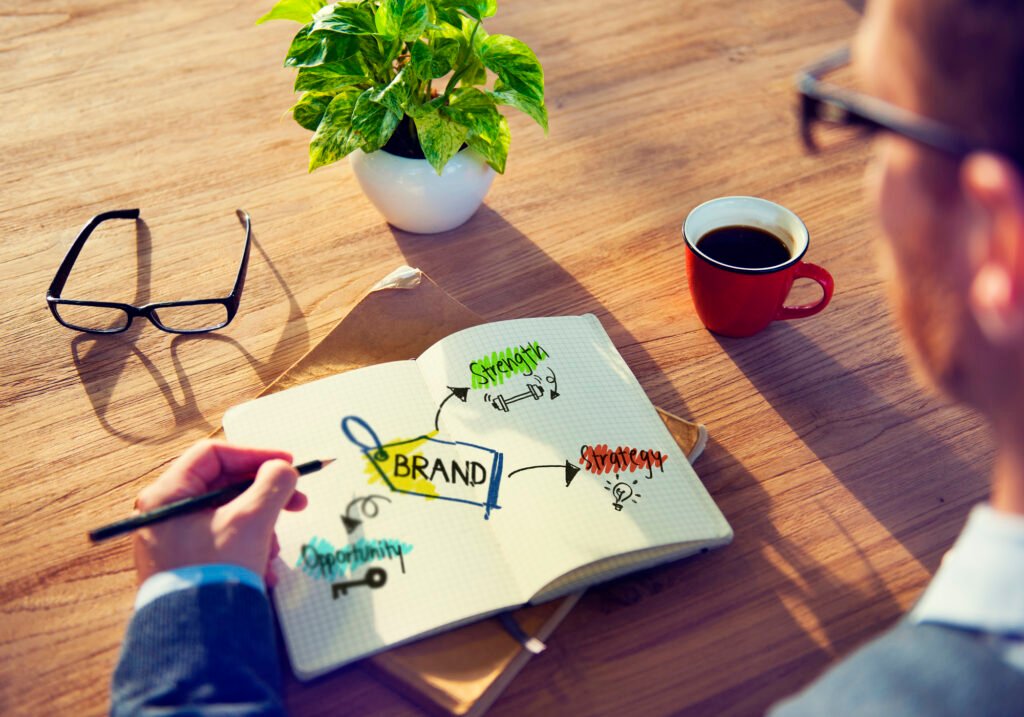 Free trials are a great way to grow a community around your brand. See it not as an opportunity for people to get a taste of your product before buying it, but rather as a chance to get people together, receive their feedback, listen to their problems, and share your knowledge. Strive to use every such contact to help people solve their problems, not to push your product on them. Here is where your personal brand comes at hand. People are more likely to be honest with a competent person than a faceless business brand.
Such engagement helps create lasting trust and conversation that will definitely result in a sale, maybe not here and now, but sooner or later, for sure. A person whose problem was solved will come back for more, and the sales will gather momentum someday.
Make them care
The reality is that people buy not only a product itself but also a story behind it. They don't care about your product until they hear why you care about it. Before you sell your products (no matter how cool and trendy they are), you need to sell your heart to your customers.
Make them care. Think about a real, human, truthful story to be told to touch your future customers, show them your vulnerability, your hardships, your path to a solution, how it helped other people, and how it can help them. People love stories they can relate to – everything that speaks to their souls directly.
In their buying activity, people are guided not by the popularity of a product, but by familiarity and clarity. If your story resonates with what they are experiencing today in their lives, they become more prone to choose your product among many others, even better deals. This explains the loyalty to expensive brands when people are ready to pay more for regular though overpriced products wrapped in a powerful and relatable message.
Establish yourself as an Expert
Sharing the knowledge that you have for free (even if you are going to sell them someday) will help you establish your authority in the area and create a community around your personal brand. If you do it naturally where you are, genuinely willing to make other people's lives better, they will trust you and the brands you support. The day you come up with your own brand, you will have trust in your faithful community, and your care will start to pay back.
Be clear and consistent across different media when you speak up about your values and ideals. People trust thought leaders whose message is coherent. How exactly can you do it? Share your expertise in your social media.
Try hosting dinners, writing blog posts, guest posts, and inspirational books. Giving free lessons can also bring you recognition. Make one-on-one consultations with your customers, gather small groups and brainstorm ideas with them, etc. People will start talking about you. And some say word of mouth is the most effective form of advertising.
In the age of the Internet, talking on podcasts and hosting weekly webinars work well for personal brand development. The list goes on and on.
Bottom Line
As you can see, brainstorming business ideas, creating a unique product, and marketing aren't the first things to think about. Your journey to great sales starts from listening and learning from people, serving the market with your expertise, and building a lasting relationship with your community.